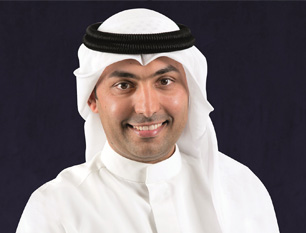 Al Saq'abi: participation is part of a marketing plan to boost our presence in the region's markets

Al Mazaya Holding announced its participation in the 13th Cityscape Global Exhibition, which will take place in Dubai from 21st to 23rd of September. Al Mazaya will exhibit via its stand at Hall 1 in Dubai International Exhibition and Convention Centre.

Speaking on the occasion, Eng Ibrahim Al Saq'abi, CEO of Al Mazaya Holding, affirmed the company's eagerness to participate in major real estate exhibitions, including Cityscape Global Exhibition, one of the world's largest real estate events, which serves as an ideal platform that brings together clients and developers under one roof to exchange experiences and business opportunities. Al Mazaya has been committed to participate in Cityscape over the last ten years.
 
Al Saq'abi said that Al Mazaya's participation in this edition of Cityscape comes as part of a marketing plan aimed at strengthening the company's presence in different markets across the region, with a particular focus on the UAE's real estate market, in the light of the positive indicators of market recovery and the tangible upturn in real estate transaction movement on various real estate units and on multi-purpose units.

Al Saq'abi clarified that the real estate market in Dubai has shown a greater resilience and ability to adapt to changes. He praised the visionary strategy adopted by Dubai government in dealing with market changes in the recent financial crisis and in the recovery period, which has led to outstanding results, reflected by the increased confidence by local and international investors and comeback, stronger than ever, to invest. This return is clearly evident from the trend by companies to launch new projects and by individuals' readiness to buy residential units.

Speaking about the company's participation in the exhibition this year, he said: "The company decided, as we always do, to exhibit its products in a unique look and to present projects that meet the demand of local market and investors, alike, through a range of different sizes of multi-purpose projects that meet the requirements of market dealers."

Al Saq'abi added: "Al Mazaya will utilising this platform to network with its clients and introduce its rewarding offers on its 25 residential buildings Q-Point in Dubai Land. The project is underway and the remaining residential units will be offered starting from AED550,000 with housing finance facilities and low instalments. In addition, we will be highlighting our various projects in Kuwait, KSA, Bahrain, Oman, Lebanon and Turkey. Al Mazaya's business plan for the upcoming period will also be unveiled, as we are seeking through this participation to support all of our underway and completed projects."

Al Saq'abi concluded that Al Mazaya's presence at Cityscape will be an opportunity to meet a large number of investors and partners, including the Turkish Dumankaya, with which the company recently signed a partnership deal to enter investment in the Turkish real estate market, in response to the development in this market and the increasing interest of GCC investors to buy residential units and office spaces in Turkey.