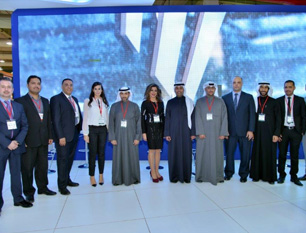 Sheikh Mubarak Al-Sabah: "Al Mazaya Holding contributes to price elasticity and introduces wide investment options tailored to local and world developments"
• Middle-class housing leads safe-haven investment options and secured returns
• Annual investment return of middle-class housing amounts to 8%
• Dubai market experiences correction movements enhancing investment feasibility therein
• Turkish election results-rooted foreign investments step in the Turkish real estate market
• Omani market is one of the safest and most secure GCC markets
• Our projects in Dubai, Istanbul and Oman hold increasing real estate asset values
• Offers introduced include off-plan sale and other projects to be immediately delivered
• Facilities on finance and payments shall be introduced to clients willing to invest
• Our projects target both investors and end users
• 3,131 residential apartments offered in Dubai, 863 in Istanbul, and 280 in Oman
For immediate release,
Kuwait, 7 December, 2015,
Al Mazaya Holding announced it will participate as a Golden Sponsor at the second round of "CITYSCPAE-Kuwait", the biggest exhibition of its kind hosted by Kuwait in the investment and real estate domains. The exhibition will be held on Kuwait International Fair Ground, Musharraf between 9th–11th December, with renowned real estate development companies in Kuwait and the region participating therein.
During the exhibition, Al Mazaya will launch a huge marketing campaign including sponsoring the media coverage of the exhibition in cooperation with CNBC Arabiya, one of the leading Arabic media channels catering to Arabic world economic and real estate affairs.
Sheikh Mubarak Al-Sabah, Assistant Executive Director for Marketing at Al Mazaya Holding said on the occasion: "Economies of the region enjoy many real estate investment opportunities and are opening new real estate markets to investors despite the current political and economic circumstances most countries of the world experience. Within this momentum, Al Mazaya is keen to hold up with investors' demands by introducing a variety of investment options simultaneously enhancing the investment preference of its real estate projects, moreover raising the elasticity of prices adjusting to local, world financial and economic changes."
"CITYSCAPE Kuwait is the ideal platform to reciprocate information on the Kuwaiti real estate market. It is also a unique opportunity to build business relationships with local, regional and world investors, and contributes to open marketing windows to participants from inside and outside Kuwait, as well as to investors seeking quality investment opportunities."
Sheikh Mubarak Al-Sabah stressed on the current decline of world oil prices and limited income generating investment opportunities, contributing to the added value of real estate investment options, placing it at the top of the list of available opportunities yielding sound investment returns accompanied by less risk elements. Given this scenario, Al Mazaya offers realistic choices to investors and individuals producing tempting returns up to 8% annually. Al Mazaya offers to further include payment facilities such as discounts given on cash purchases up to 12%, and will also provide funding up to 75% by accredited banks during the exhibition.
Al-Sabah also stated: "All the projects introduced target both investors and end users including sound solutions convenient to both categories tailored to their investment volume, not to mention that most of the projects offered are listed under middle-class housing projects ranking them as safe-haven projects available at sound rates with minimum volatility to future fluctuations."
He elaborated: "Al Mazaya will introduce many of its quality projects executed in the region including Queue Point residential project wherein Al Mazaya has developed 52 residential buildings through direct and indirect investments tailored to middle-class housing. Queue Point is a leading project of Al Mazaya ideally located in Dubailand, promising a bright future to the emirate consisting of many central residential and entertainment projects. The future plans of Dubailand moreover involve constructing one of the largest recreation cities in the Arab world, which adds more to the significance of the location. The Queue Point project consists of 3,131 residential units offering 1, 2 or 3 bedroom apartments starting from KD 45,000. The completion and sale rates of the project both amount to 80%; wherein First and Second Phases have been delivered, with the Third Phase to be delivered end of August 2016."
Al Mazaya will be also exhibiting the Ritim Istanbul project, developed in partnership with Dumankaya Real Estate Group - Turkey, consisting of 6 towers, 3 of which are allocated to serve residential purposes, offering 863 residential apartments ranging from 1 to 3 bedrooms starting from KD 35,000, alongside another commercial centre to be constructed over more than 22,000 m². The project is 75% complete and 60% sold, with residential towers scheduled for completion by end of June 2016.
Another major project the company will be introducing is Mazaya Residence ideally located in the Sultanate of Oman. The project is strategically situated adjacent to a number of significant commercial centres behind Muscat City Centre constructed on a 23,194 m²-span of quality residential and commercial units. Realistically, the project will offer 200 residential units consisting of 1, 2 and 3 bedrooms with rates starting from KD 31,600, as well as many other entertainment facilities available such as swimming pools, parks and playgrounds.